House
This is a picture of the part of the village (Oberdorf) we are living, The redbottom shows your were our house is placed. We live in a very small street were only the people that live there aloud to drive through. You can see that it is only a short walk and you are in the wood.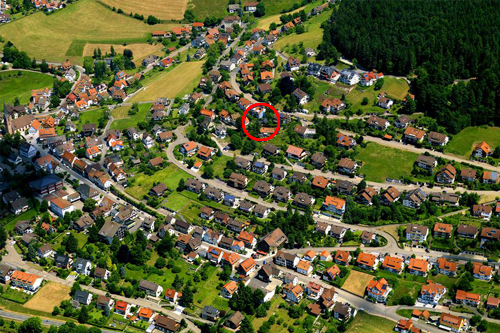 This ist the front of our house on a sunny summerday from the opposide of the street. On the lift side is our Terrace grown through with wineplants.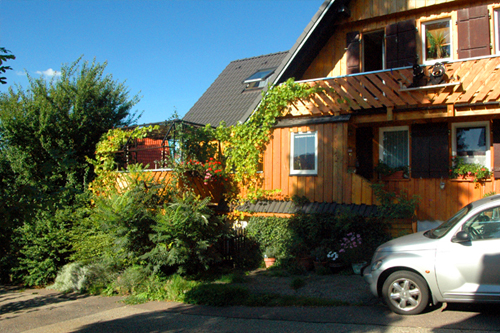 This is the entry of the house with the front pots with herbs. The car can be parked in front of the house,like we do it most the time. There is also parkingspace on the side.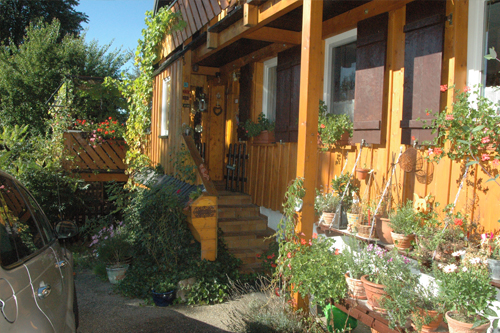 This is our Living Room with lots of books and DVDs and CDs, a Flatscreen TV, a DVD Player, Stereoemquipment and Games to play.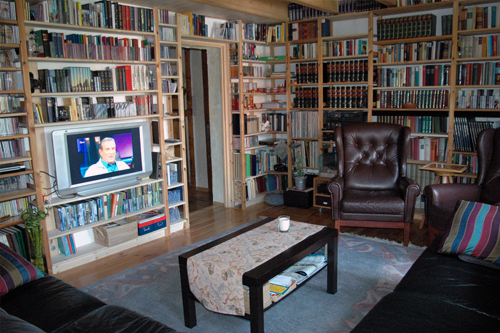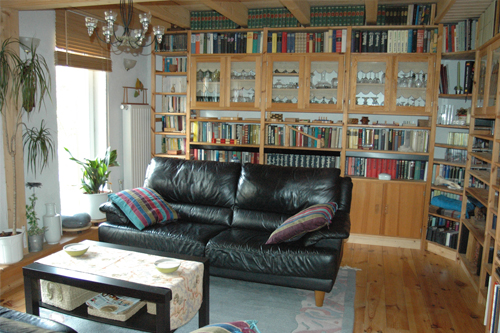 Our Hall with the piano.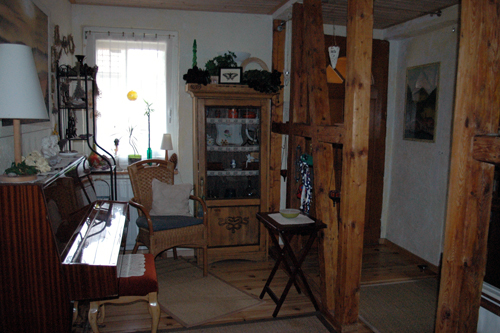 A autumndecoration on a cabinet in the Hall
Selfmade Stringpuppets on the way up to the second floor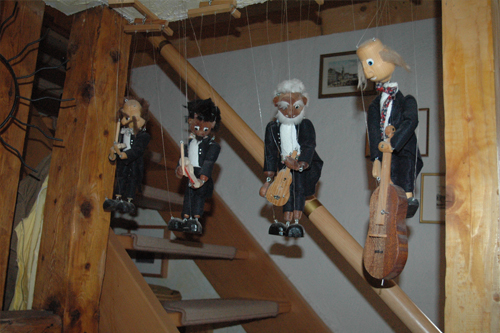 This is our kitchen, our blueroom, with a big table and comfortable chairs to have a good time with the prepared meals.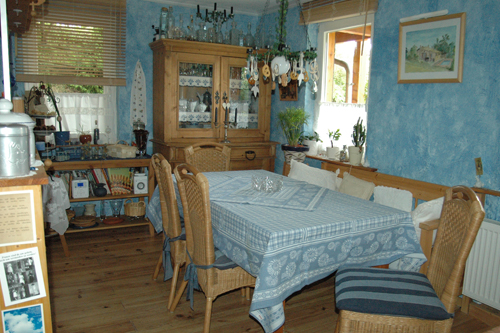 This is the other part of the kitchen, the place to cook and prepare the food.
The kitchen got everything a modern cookingplace need.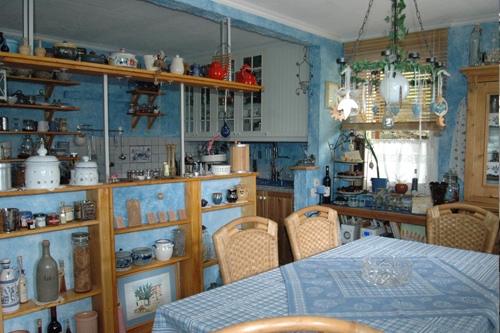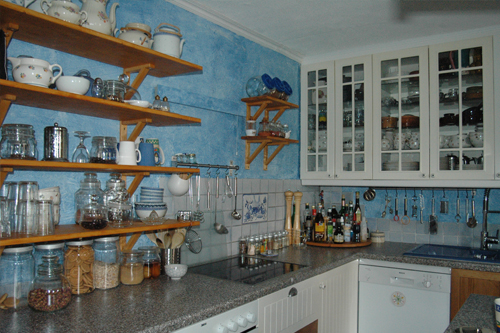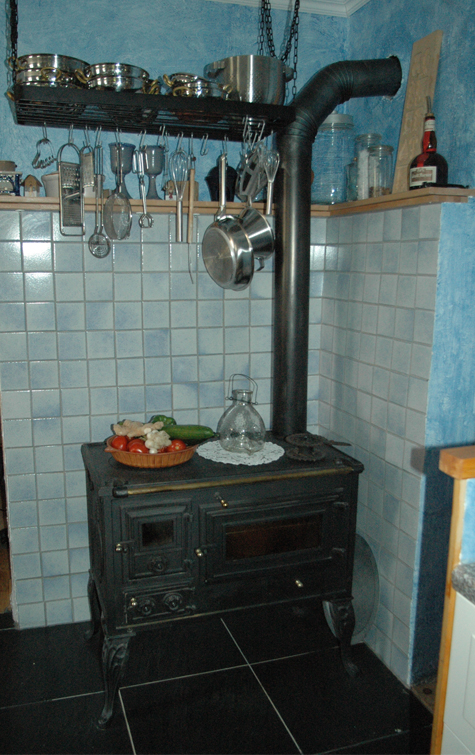 This is our Chimney and in the wintertime we burn the fire inside to make it warm and cosy. We also got a central Gasheating, but the fireplace is a more romantic way to warm up the house. But both can keep the house warm without the other.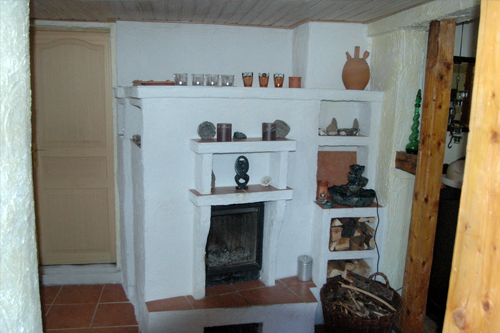 This is Christophs Room and it will look most the time like that when he will be at the university in September. The bed is bigger and gives space for 2 personen, when they like each other and when it is not for weeks. In this room is a TV and a Stereoequipment.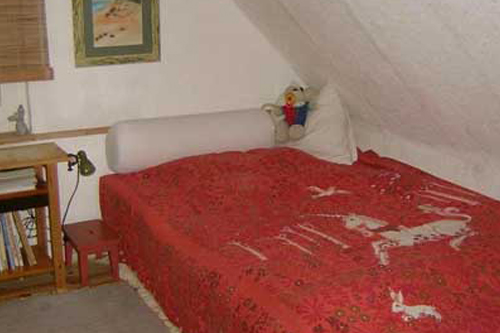 This is Selinas Room, she got also a bed for 2 persons and also a sleepingsofa for 1-2 persons more. In her room is a computer, a TV, a DVD and a stereoequipment.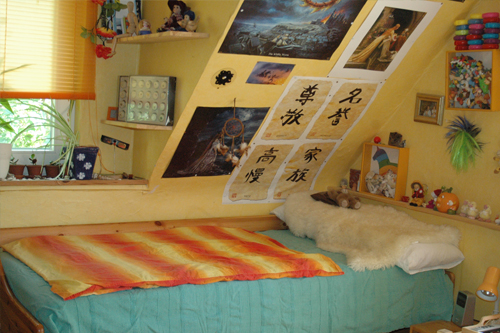 Our Bathroom upstairs with a big bathtop for two persons.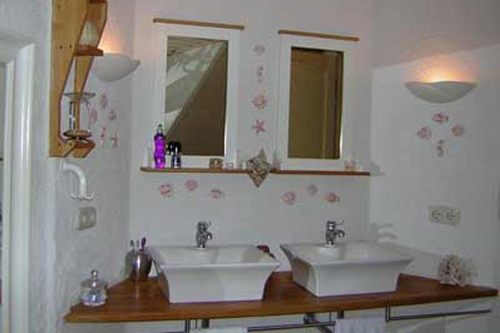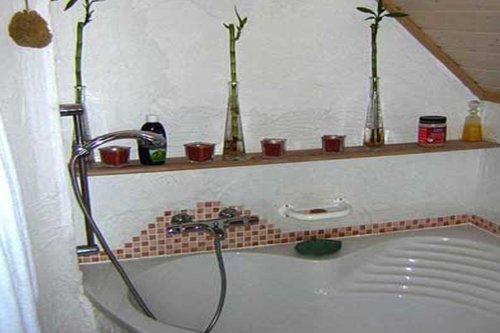 Views in, around and from the house.